I saw Richard Armitage (Babe Alert) in The Crucible last week. The play is on at the Old Vic until 13th September and if you live in/around London I would highly recommend catching it. Important Thing I Didn't Know: the Old Vic does £12 tickets for those 25 and under. It makes the theatre accessible! I wish I had known sooner. London has some amazing theatre but I rarely go because a) I'm not a massive theatre-head and b) it's normally ridiculously expensive. I have to be enormously invested in a production before I'm going to seriously consider shelling out £50+ for crap seats. I mean, the Old Vic has 360° seating and we were at the back so we saw a lot of bald spots but you're actually pretty close to the stage and the view is excellent and they do choreograph the play to the space so it wasn't really a problem.
Anyway, the tickets were a bday present from VB and they were an excellent present because I got to see Richard Armitage shirtless and gnawing the minimalist scenery (I'm very fond of him but I am willing to admit that there were a few points where the overacting achieved comic proportions – aggressive arm flinging and bewailing) and I got to see a very interesting play about which, previously, I knew pretty much nothing. I studied Death of a Salesman at school, no American theatre at all at university and I don't read plays for fun so The Crucible had passed me by. Pretty much all I knew going in was 'Salem witch trials' + 'Miller theme: the failure of the American dream.' It was very refreshing. I was not at all prepared for how insane it was going to be.
I'm not going to attempt to analyse the play because lots of people read it at school and even if you didn't there are 51 years of actual literary criticism at your fingertips but I will say, to quote Mr. West, that shit CRAY. Having not yet read any of the aforementioned criticism I feel far from qualified to talk about the racial weirdness and I am not interested in the religious angsting over whether John Proctor is or is not a good man. Tear your hair all you like, sir, but good men don't screw their teenage help, make promises and then collude to have them thrown out on the street. I mostly stand with Abigail. What did really excite me and what I think this production portrayed really well was teen hysteria and manic girl power.
As working class (such as it existed in 1690s America) teenagers the girls were disadvantaged by class, education, age and gender but as jury members and apparent 'innocents', arbiters of god and the devil, they could condemn anyone to death. They dance naked in the woods and send their fellow townspeople to the scaffold. They writhe and twitch in beautiful synchronisation under the influence of strange spirits and this production, at least, resisted assigning causes. (Obv I need to read the original.) The girls have their individual motivations but as a collective they are opaque. Are their spasms the devil, a sincere belief in the devil or something different? Are they all caught up in the moment or is this vindictive? Are they sensitive and susceptible or are they all contriving to play the system? It's great.
Hysteria is a loaded term and has been used as both a diagnosis and a criticism to repress women approximately fo'eva but I wonder if it could be reclaimed. There is something so amazing and powerful and excessive about a particular state of teenage girlhood. Own your ὑστέρα (hystera "uterus")! There was an amazing article ages ago about the unique mental state of being a teenager and obsession and fan culture …*Cue extensive internet search – I wish I was the kind of person who remembered names and quotes rather than vague ideas of names and quotes. Is this the internet destroying my memory? Could I once have quoted entire hours of conversation verbatim like Fanny Burney and recited vast swathes of poetry a la all ye olde folkes of yore? My mother's memory suggests not but I've found the article so crisis averted* … The Killer Crush: The Horror Of Teen Girls, From Columbiners To Beliebers – Rachel Monroe. I've linked to it before – SO good.
I love the trope of teenage girls as secret and violent and proto-sexual and obsessive and potent and slightly unhinged. Teenage girls, like any other type of human being, are obviously varied and wondrous things and cannot be reduced to a single idea but this is a fun one and it rings true to me. I had a pleasant and staid adolescence but I still burned viciously inside. I don't miss that, as such, I am enjoying the (relative) emotional stability of my twenties but I do value the experience. Tumblr, Rookie, the 1D fandom (all fandoms to a greater or lesser extent), Megan Abbott's novels – they all capture something of the passionate obsession of girls, first hand or reflected in art.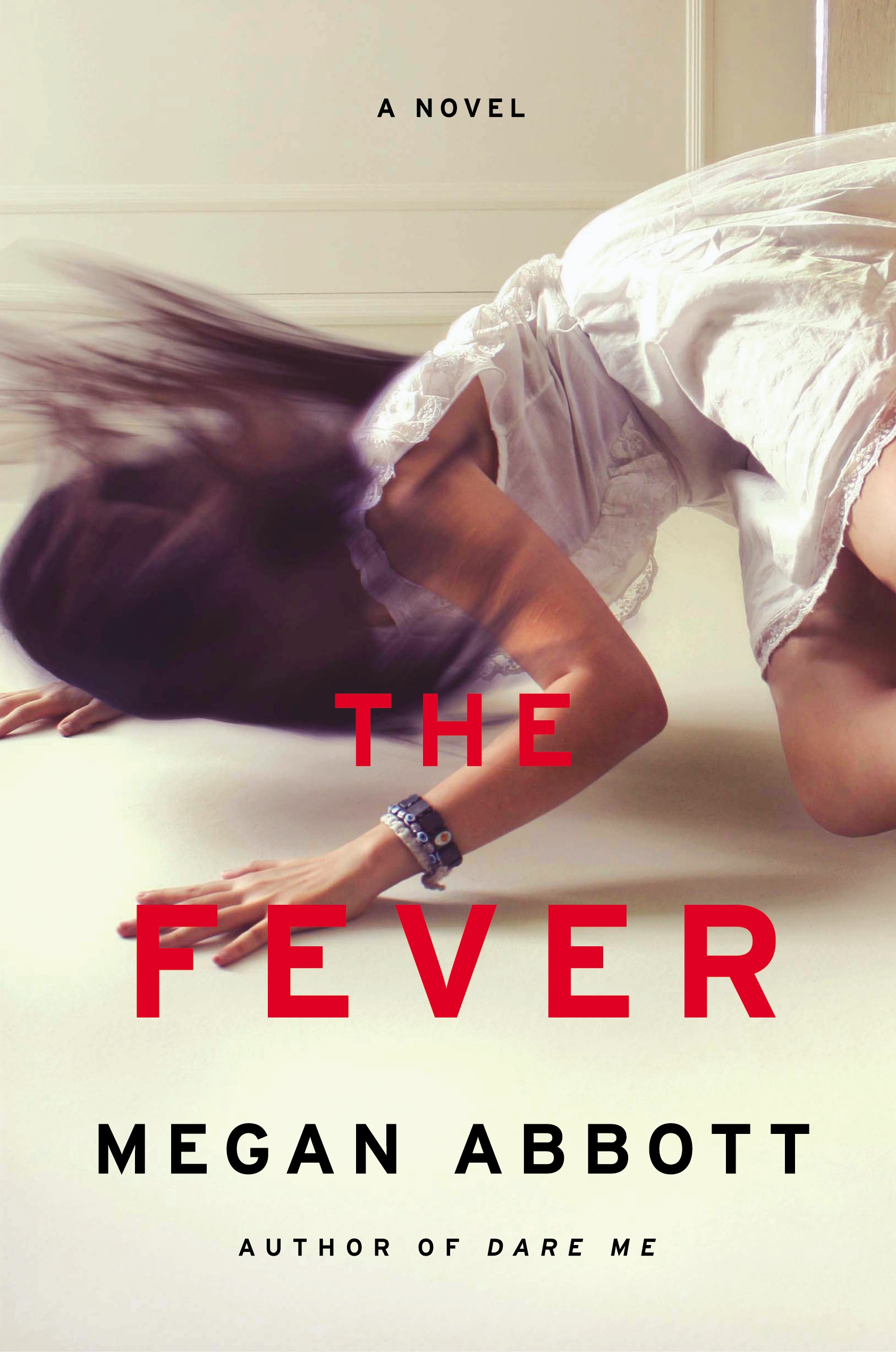 I have written about Abbott's novels before. I have read Dare Me and The End of Everything. They are intense. She writes the best teenage girls. I would kill for her take on the Salem witch trials but I don't think she writes historical fiction. [Cue research: Omg, she does! She has five 1930s-50s pulp/noir novels that I had never heard of that predate her current oeuvre. How funny. I'm going to have to look into these.] However, her latest novel, The Fever, looks like it might be an excellent thematic match. Teenage girls in a small community begin to have unexplained seizures and chaos ensues. "As hysteria swells and more girls succumb, a series of tightly held secrets emerge, threatening to unravel friendships, families and the town's fragile idea of security." Juicy. This has been on my To Read list for a while but The Crucible is officially bumping it up.
In further tangentially related topics:
Louise Bourgeois, Arch of Hysteria – One of my favourite sculptures. It's beautiful and terrifying. I saw it at a Bourgeois exhib at the Guggenheim a few years ago but I think there are a couple of versions so keep an eye out for it.
Hysteria (2011) – Man, this film about the invention of the vibrator is proper silly but it's also kind of watchable in a lobotomised kind of a way. And it's streaming on everything. Maggie Gyllenhaal is delightful.